Contact Divine Weddings & Events Planner...
for all your party and event planning needs!!
Office: 1-615-582-8713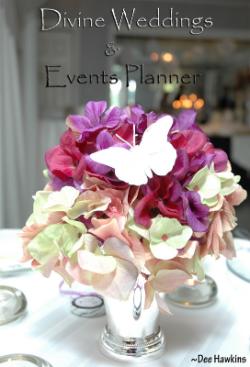 Divine Weddings & Events Planner
Take a look at what some of my past clients and their families have to say about Divine Weddings & Events planner:
Without you, I would have been totally lost. You are truly a blessing and greatly appreciated. Both my husband and I want to thank you, for making our wedding day so amazing. And our hotel room was honeymoon ready and we loved the rose petals.
~Elanamarie & John Fitzgerald
Thanks Dee, for such an awesome Party!! I really didnt think turning 21 was that big of a deal. Yet when I saw what you had done and the turn out of guest. Not sure how you managed to get all my family there, but I must say, I was excited. The catering company you refered us to, that made my cake, did a good job. Couldn't have asked for anything else, thanks.
~Marlena Hollis
OMG! I HIGHLY recommend Divine Weddings and Events. Dee was my Day Of Coordinator and she helped me as if I hired her as my full time wedding coordinator. She answered all my questions with affordable solutions. Her and her staff made sure that I did not have to worry about ANYTHING the day of my wedding, but enjoying my special day. Dee made it just like Heaven....LOVED EVERY MIN OF IT!!!!Thanks again and again.
~Amar & Joseph Patel

I am a true country gril and when I first met Dee, I thought this lady wont get us. Then she began to speak, she had my fiance(at the time) and I on point. Word of advice, you should never judge a book by its cover. There are no words that adequately describe how pleased we were. Your attention to detail, your enthusiasm and passion, and your sense of style all contributed to an amazing end result. ...I can't imagine getting through the day without you. I wish and hope that you enjoy great success in the future. You deserve it!!
~Tiffaney & Joseph
I was refered to Divine by a close friend whom worked with Dee and her team before. They planned my Baby Shower, they was very detailed and creative. They came up with some great ideals and all my guest were very pleased, not sure if my husband and I plan on having any more kids but if we do I know who to call. Thanks for everthing!
~Carmen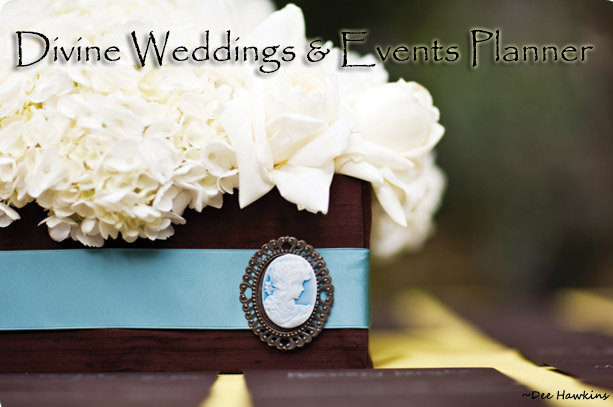 Contact Divine Weddings & Events Planner...
for all your party and event planning needs!!
All photos on this website are from actual Divine weddings © 2007 Divine Wedding & Events Planner, All Rights Reserved