Contact Divine Weddings & Events Planner...
for all your party and event planning needs.
Office: 1-615-582-8713
1st Consultations Always Free!!
Each bride is special to me and I want to offer services which reflect that. So please do give me a chance to get to know you soon. Contact me today to set up a free getting to know you session. Please fill out the form to the left and I will get back to you very soon.
Divine Weddings & Events Planner
~Dee Hawkins
Office Hours
Monday: 12pm~6pm
Tuesday: 10am~3pm
Wednesday-10am~3pm
Thursday-10am~3pm
Friday & Saturday-10am-2pm (Event days)
Sunday: CLOSED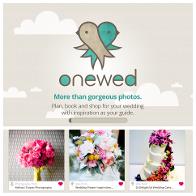 Require Wedding Planners / Consultants? Divine Weddings & Events Planner is the finest choice. Visit Divine Weddings & Events Planner at OneWed.com & write a bridal review of this vendor.
We hope these will help you with planning the wedding of your dreams. If you find any links that do not work, please let us know. If you would like to suggest additional links, please submit an your information via the above CONTACT US form..
Divine offers this list for diversified informational purposes only. We do not endorse any of these sites.
Choose the Destination and we will be there!!!!
"Yes we specialize in Destination wedding"
Your Destination Wedding
If you're looking for a unique way to say "I do" while surrounded by your closest friends and family members, a destination wedding in a romantic location is ideal.
Having a destination wedding allows you to exchange vows in a stunning paradise. Whether you envision your ceremony on a white-sand beach, atop a cliff overlooking the ocean, within a blooming garden, or surrounded by mountains, the options for destination wedding locations are as limitless as your imagination.
Destination weddings can be as lavish or simple as you desire and there are endless options to fit all budgets, from a luxurious reception in a ballroom to a casual beach party.

Guests

Destination weddings allow couples to have intimate celebrations with just a few guests or a larger wedding with as many as 200 friends and family members. A destination wedding allows you to spend quality time with your guests in a relaxing setting over three or four days, making memories for years to come.
Destination weddings are typically less expensive for couples than traditional celebrations, as guests usually pay for their own travel and accommodations.
All photos on this website are from actual Divine weddings © 2007 Divine Wedding & Events Planner, All Rights Reserved